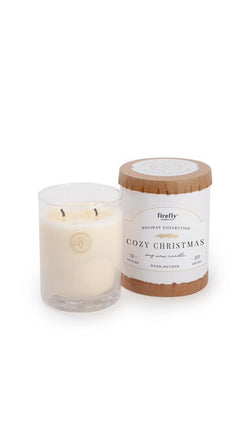 Classic Christmas 10 oz Candle - Cozy Christmas
These 10 oz. candles are the perfect gift or addition to your holiday home décor. Featuring our classic yet unique holiday fragrances, these scents of the season pair perfectly with the holiday memories you'll make this season. Featuring two wicks, 100% soy wax, and a matte gold Firefly logo. 
Cozy Christmas: Warm up to notes of apple, cinnamon, clove, and leafy greens. Settle in with base notes of vanilla and musk. A cozy fragrance from top to bottom!